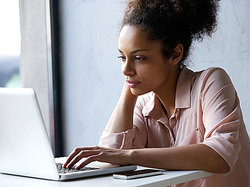 An essay is a short non-fiction literary work written about a certain subject. One type of essay, an expository essay, gives information to the reader that is not clouded by the writer's opinions. It may compare, discuss, analyze, or tell a story. The main focus is to explain the facts.
Basics for a Great Essay
The wording needs to concise and clear.
Write the essay in the second person perspective (you).
Decide on your method of development: define, compare and contrast, analyze, cause and effect, or classify. This will define your writing style and is one of the most important tips on writing an excellent expository essay.
Write a thesis statement and have topic sentences for each paragraph.
A successful essay will have the important points emphasized, will be factual and not subjective, and have valid information.
Conclusions can restate the argument, summarize your facts, or give the next step needed to further the research.
Keep your writing concise and brief.
Each paragraph should cover one topic and each sentence should present a new idea.
Use transitory words and sentences to make your essay flow smoothly.  Connect sentences with words like: however, for example, or such as.  Connect paragraphs by having the topic sentence refer back to the preceding paragraph or the thesis statement.