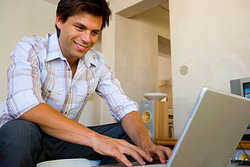 If you have been asked to write a paper on a product or service, then you will need these tips for writing white papers. White papers give information and are used as marketing tools, particularly on the Internet.
How to Write White Papers
The public's main source of information is now the Internet, not so much magazines and newspapers anymore. This is why white papers are popular for marketing. Many times an expert in his field is asked to write a paper, and he may not be trained in writing informational articles for marketing purposes.
Here are some tips for writing white papers that should help you get results:
You need to understand your audience. Your writing will be quite different if you are appealing to a business analyst or someone buying a new DVD player. This will give you an idea how much explanation will be needed about certain terms, or how technical your writing should be.
Make the paper visually interesting and appealing with diagrams, charts, graphs, examples, case studies, and tables. These will keep the reader's interest, as long as they aren't overly complex and they don't overwhelm.
Don't go into too much detail about all the features of a product or service.  Instead of listing the reasons why it has better sound, for example, just say it has better sound. The customer doesn't need to know a lot of details, but a few that are easy to understand would be OK. Basically, the reader wants to know what your product does and why they should buy it.
If you want support for your claims, then cite a third party source of information. This is much better than customer testimonials. A good supporting fact or two can add validity to your claims.
Make sure the beginning and the end of the paper both state the problem and summarize the solution. This can drive your point home and remind the reader why he should buy it.
Keep it short. Lose intricate details and trim the fat.  Make it concise but informational. If it is too long, some people will stop halfway through and never even consider buying it, no matter how good it is.
At the end of the paper, include works cited. Also put the information of any hyperlinked sources for someone who may print out your paper.
Proofread your paper carefully and remember that many typos make other words, so the spell check won't get them all. Also, some words sound the same but are spelled differently, so watch for that. It would be a good idea to have someone proof for you before you submit it.
Keep your words simple and your sentences short. Sentences shouldn't be more than 30 words. Make sure each paragraph says something new, so you are not boring the reader.
Read other white papers online. Just search "white paper" and you will see many from which to choose. You need to be aware that many are in PDF format, so you could search for that as well. Pick one to read and see what you like and don't like about it. Then apply that information to your writing.