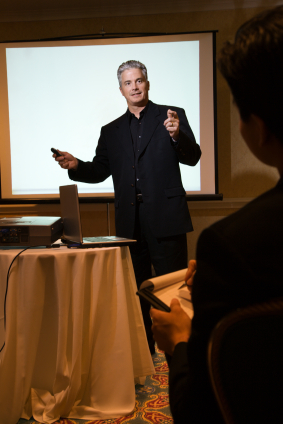 Writing a persuasive speech can be easier than you think as long as you have a solid knowledge of the subject about which you would like to speak. If you had an outline of steps for writing a persuasive speech then getting it out would be that much easier. You should consider a few tips prior to writing your persuasive speech, so sit back, relax and get ready to learn.
Getting Started
First and foremost you need to get a hot topic that would normally spark controversy. This could be just about anything nowadays from abortion, to human trafficking to even animal rights. Just a pick a topic about which you are passionate and then you can begin your research.
You should have a solid understanding of the audiences perception of the topic that you have selected
It is what is perceived that makes the difference.
Perception will also make or break your speech.
If you have ever sat and watched politicians speak, you have undoubtedly noticed that they not only have a way with words but they have a good understanding of what is going on in the minds of most people. They play on perception – the audiences perception of a certain subject, person, group or social issue. You must learn how to quickly play on the audience's perception or your speak will tank. So perception is key.
You should know the obstacles that people face with agreeing or disagreeing with the topic on which you are speaking and face them head on in your speech.
You will need to discern a way to eradicate all opposition.
You have to be able to convince your audience that there is no opposition if they see things your way.
This is the core of a persuasive speech.
Once you have presented the obstacles (or opposition) and your strategy for getting rid of those obstacles then you will need to come to a conclusion. Your conclusive paragraph will need to link all of your ideas succinctly and smoothly so that your audience is revved up to be on your team when it comes to your stance and topic. Enthusiasm is essential in writing the persuasive speech for without it you do not have a persuasive speech at all.
Writing a Persuasive Speech
To write a persuasive speech you need to:
Come up with a controversial topic, one that will spawn heated debates regardless of your position.
Research the topic thoroughly. Know the pros and cons of the topic.
Understand the perspective of your audience. You should have a stronghold on how the audience views the topic that you are writing about so that you can better relate to them.
Grasp the obstacles that your audience face or have with the topic. It is through understanding these obstacles that you can tackle them.
Present your strategy for eradicating the obstacles. You must know how to diffuse the tension that surround the obstacles by having a plan for complete eradication.
Pull it all together to make a proper conclusion. The conclusion is what hooks your audience.
It is essential when writing that you take into consideration the above steps for writing a persuasive speech. If you fail to do so, you just might miss something crucial when putting together your speech. For instance, if you have no enthusiasm or passion about your topic then more than likely your audience will not be interested in what you have to say.
Know your strengths and build on them, know your weaknesses and strengthen them and you will have a great speech.